(Originally Published on Huffington Post)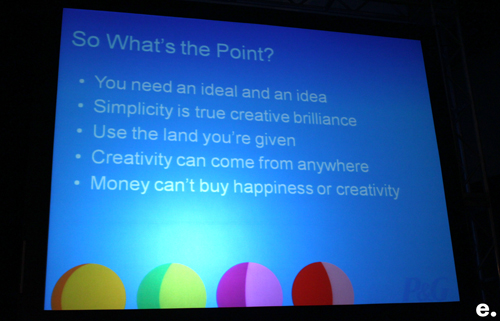 Under the thematic banner of "Fueling Interactive Advertising's Creative Revolution," the Interactive Advertising Bureau (IAB) convened top talent for NYC's Advertising Week "to articulate their visions for unleashing the full power of digital media."
If it comes as no surprise to industry insiders, presenters at IAB's MIXX Expo confirmed that the vision of advertising's future is now squarely focused on social media.
" A rolling 3 month window of a specific website's use statistics gives an accurate view of overall trends in user behavior. The method uses real, up-to-date info unique to a specific website. The data matches actual user behavior, not how users might act.
AOL CEO Tim Armstrong sums it up with a five-point bet he's willing to wager the company on.
1. The recession has created large white space for advertising on the web.

2. Users are allowing distribution to become more targeted. Sites like Facebook and Hulu allow users to choose, rate, and even reject on-screen advertising.
3. Content always trails distribution. Creating good outlets for distribution will attract quality content to follow.
4. Future content brands start now.
5. Content management systems are the new ad systems.